Christine didn't just stumble into childminding. She came to Koru Kids with years of experience and qualifications, and real excitement about starting the next chapter in her childcare career.
"I used to work in a nursery and it sparked my decision to focus my childcare career on the early years. I have a degree in Working with Children and Families, and a certificate of higher education in Mental Health. On top of that, I have earned a Level 3 diploma in Early Years Education."
With the childcare experience Christine already had, her transition to becoming a childminder in Surbiton was natural, and exciting.
Looking for a childminder in Surbiton?
This is the right time for me to do what I enjoy
Christine searched around for different options and childminding agencies. When she came across Koru Kids, something just felt right.
"For some reason, Koru Kids just caught my eye. After I applied, I got an email saying I would have an answer by the end of the day. But I got it within an hour, and was really excited. This is it now, I'm doing this! This is the right time for me to do what I enjoy. To have children around me. I love all children, and having babies around just gives me this joy in my life. I'm very excited to have babies around the house again."
For many people who decide to become childminders, having little babies around again is a big factor. And it helps not having to to deal with the sleepless nights! Christine's own children are adults now, but her two youngest daughters still live with her in her home nursery in Surbiton.
"I'm a mother of 4. They're all grown. My daughters, 21 and 23, still live at home with me, but my sons have moved out. One of my daughters studies social care, and the other arts. They love that I'm going to become a childminder. They said 'Mum, we will support you with whatever you need us to.' And they love kids."
Christine was so lucky to have that kind of support from her family through the process of becoming a childminder. Her partner also helped set up their garden as a lovely outdoor space for children.
Getting outside as a childminder in Surbiton
If you don't know a lot about Koru Kids, you might not know how big we are on the outdoors. Christine already has a lovely, big garden, but she also lives close to several playgrounds and parks, which is really important for a childminder that spends plenty of time outside!
"My home nursery in Surbiton is in a very quiet area. I'm doing a lot in my garden–It's spacious, I have a kitchen in my garden for messy play, and a big blackboard where they can write with chalk. But we also have several playgrounds around here within a 10-minute walk. And the library is great for taking the children to."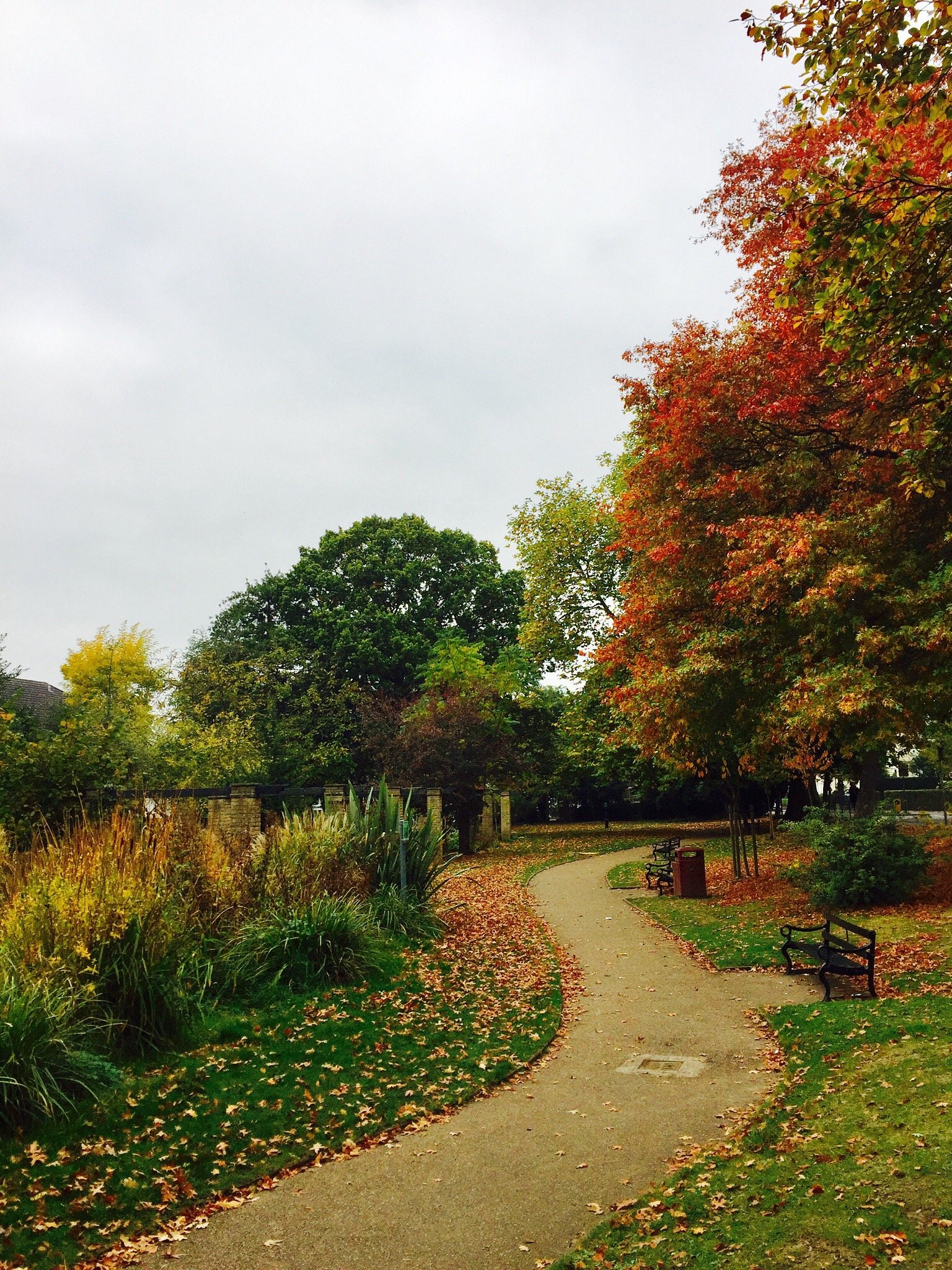 Because forest school principles and the great outdoors are so important to Koru Kids, we provide childminders with guided outdoor learning as part of our free, world-class training for childminders. And Christine really loved the forest school session!
"When we did outdoor training, we used sticks to build a sort of tent, and at the end it started to rain! It was really fun. We also tied sticks in different ways and put it in the water to see if it would float or sink, I just kept thinking 'I don't want mine to sink!' We did so many different activities that we all enjoyed. It was 6 hours, but it didn't feel like it, it was so fun."
I want children to know this is their second home
Christine's setting isn't like a traditional nursery. It's an actual home. Yes, she has extensive childcare experience and training—more than you can expect from many nursery practitioners. But she brings so much care and joy into her job as a childminder too. Her home nursery is the best bits of childminding, forest school and nursery education, all rolled into one.
"I love to sing and dance with children. When you put a little music on and everyone just gets up to dance–I used to do that with my own kids. And reading this lovely book about sharing, to help small children understand about sharing with others. I look forward to things like that. And I think children will look forward to seeing me too, every day. I want them to know that this is their second home."
Christine knows what it's like to be a nervous parent, leaving their little one and worrying about them settling.
"One of my sons, and my youngest daughter, both found it difficult to settle when they started nursery school. So I know how that feels, when you are worried as a parent. I want parents to know that their child will settle well with me."
Childminding 5 days a week
Christine welcomes children into her home 5 days a week, so it's easy for parents to find times that work well for them. That partnership with parents is also really important to Christine.
"People generally think of me as bubbly and empathetic. I just want the children I look after to be happy, and their parents to be happy. We'll do so many fun things together that the children can tell their parents about. I can't wait to tell the parents about everything they've managed to do each day."
Parents don't leave their children with someone else because they want to. There's always a good reason, and Christine knows how valuable she will be to a parent that needs a caring person to be there when they can't.
"I am so excited to give children the love and care they get from a bond—a professional bond. A parent leaving their own child doesn't do it because they want to do it! I'll be able to help parents, and help children feel warm and loved."
A bright future as a Koru Kids Early Educator
We are really excited for Christine–our newest childminder in Surbiton who will make both children and parents really happy. We can't wait to hear more about her adventures in childminding, and about the impact she makes as an Early Educator with Koru Kids' support.
If you are looking for a childminder in Surbiton, you can click here to read more about Christine's lovely home nursery.
If you would love to have babies around again, and want to make other parents' lives better by sharing your childcare experience, you can read more about becoming a childminder here.
Looking for a childminder in Surbiton?