Find childcare options near you

The sun is definitely in full bloom—as are all the flowers—and we hope you're managing to find lots of ways to have fun outside. However, we know that keeping the children cool (and with a hat on!) can be tricky—here are our top tips to make sure your little ones can have fun without getting too hot.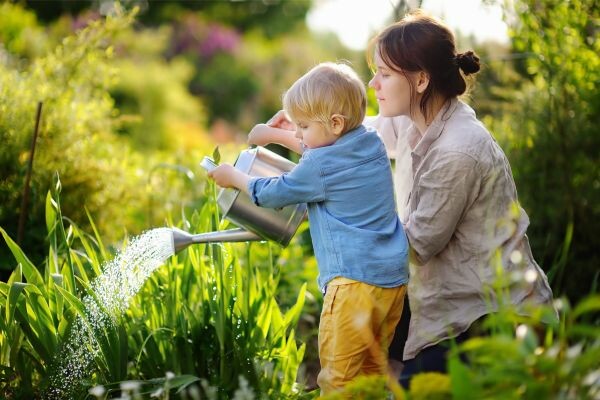 Tips for keeping little ones cool:
1. Keep hydrated
Water is always important, but especially so in the heat. Think drinks, but frozen lollies are also a winner. Check out page 20 in our recipe book for a homemade yogurt or fruit juice recipe.
2. Sun protection
Make sure the children are always wearing suncream (with parental approval) and wide brimmed hats to protect their face, ears and neck.
3. Have a siesta
Stay out of direct sunlight – especially at the hottest part of the day, between 11am – 3pm. Remember the saying about mad dogs and Englishmen?! There is a reason why people in Spain have siestas.
4. Frozen hot water bottle
Freeze a hot water bottle and pop in their beds for an hour to two before they go to sleep to cool the sheets (remember to take it out 5 minutes before you put them down.)
5. Splash in the pool
Fill up the paddling pool for some fun, cool, water play. Don't forget to provide shade via a canopy, gazebo or parasol, and supervise the children at all times. You can also replicate this method with a nice cool bath before bedtime.
6. Make some shade
Dig out your forest school tarpaulin and use it to provide shade, you could even use it to make a den. Shade is your friend, but remember never to cover a buggy with a cloth or muslin. This can just trap the hot air in around the child, increasing their temperature.
7. Ice fun
Water based play activities such as freezing toys in ice and letting the little ones help them 'escape'. All you need is some containers, little toys or objects (think lego, leaves, feathers, buttons etc), water and a freezer.
8. Keep the heat out
Keep blinds and curtains closed during the day to help keep children cool. This will help to reflect a lot of the heat that is coming in through your windows.