When Michelle decided to become a childminder in Dagenham East with Koru Kids, her previous experience was an important factor. She has worked as a childminding assistant, and in a primary school.
"I worked as a childminding assistant on and off for a year with a neighbour. It gave me the inspiration to become a childminder myself. I currently work in a primary school with breakfast club, and as a midday assistant. I'm working with children from reception to Year 2."
Having professional childcare experience is great. And many Koru Kids Early Educators do. But it's not a requirement. Just being a parent can be enough, if you love working with children. Michelle is no exception!
Looking for a childminder in Dagenham?
A supportive family
Michelle has four children of her own, all grown. Her eldest uses a wheelchair, but her supportive parenting has helped him gain a great deal of independence. Her boys are really excited that she's decided become a childminder and care for other kids.
"I have raised 4 boys myself, all over 16 now. My oldest has quadriplegic cerebral palsy, but he's very independent with his wheelchair. My sons are extremely supportive. I have looked after them all their lives, and now they are just as supportive of me as I have been of them."
Michelle has a lot of experience supporting her own son's disabilities. She'll apply that experience to her home nursery setting, when she looks after other people's children. With such a caring persona, we're not surprised that her children are supportive of her childminding venture.
The Chase: outdoor adventures for children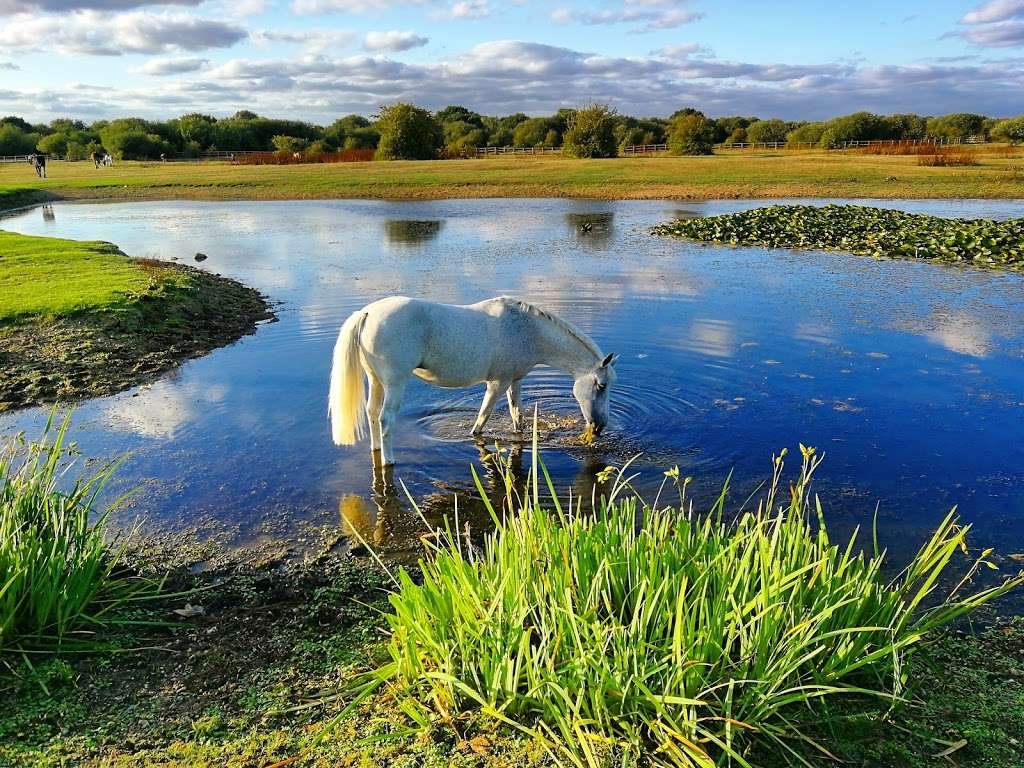 Michelle's home is ideally located for parents that need a childminder in Dagenham. There are so many parks and green areas close by. The Chase opens up a world of opportunities for little explorers. It's a popular area for bird-watchers, and has lots of different areas to explore, so no two days will be the same.
"I live in Dagenham East, a 10-minute walk from the tube–easy to get to for parents. The Chase, a lovely nature reserve, is at the bottom of my road. I live on the doorstep of such lovely greenery, and a lake. There's also Pondfield park, and the library at Dagenham Heath. And several other parks within walking distance."
Reading, baking, and messy play
Although Koru Kids Early Educators get out and about with the children every day, childminders need to be prepared for nasty weather. And Michelle has a plan. Or ten!
"I live in a bungalow. I have a big garden—30 feet across. That will be a lot of fun for the kids. I've got tires, one for small world play, and then more of an obstacle course. There's a tuff tray that we can fill with conkers, a blackboard, a play-tent… There's a lot out there! Indoors, we're going to do messy arts and crafts, baking yummy cookies, role play, we've got Duplo, wooden blocks, cars… And I love to read. 'We're Going on a Bear Hunt', 'The Very Hungry Caterpillar', and 'The Gruffalo' are favourites."
Children will love reading with Michelle. And parents will love the school readiness she nurtures. Learning through play is the best way to prepare children for the future.
Yummy for little tummies
Cooking together with children is a lovely activity. And Michelle is really looking forward to the messy bits! But she also has a plan for making meals healthy.
A childminder that listens
Children need a safe space. Above all, they need to know they are heard, and loved. And these are important pillars in the Koru Ethos. So for Michelle, letting children feel what they need to feel is a big deal.
"I want children to know that I'm there for them whatever their emotions are. If they're sad, give them a hug. If they're happy, smiling and laughing with them. Being there with them through all their emotions. And telling them that there is no right or wrong emotion. It's okay to be sad. It's okay to be happy."
Adults need to respond to children's emotions and acknowledge them. It's crucial for confidence. And Michelle has found a lovely balance. She knows how to let kids be kids. But what she looks forward to most is the impact she will have on their development.
A positive influence
For many childminders and Early Educators, making a difference makes all the difference. It's clear Michelle feels the same way.
"I'm really excited to be making a positive change in children's lives. One day, they will hopefully look back and remember me, and maybe even tell stories to their own children."
We're sure they will remember you, Michelle. And we can't wait for you to put your supportive nature and years of experience into practice. If you're a parent looking for a childminder in Dagenham East, you can read more about Michelle's Home Nursery and enquire here.

If you want to spend your days reading, baking, and exploring the outdoors, why not become a Koru Kids Early Educator like Michelle?
Looking for a childminder in Dagenham?